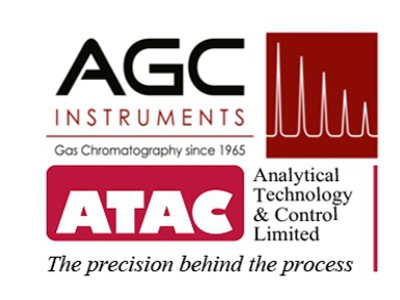 ATAC is a long established and reputable supplier of online physical property analysers to the Oil & Gas industry. They also design and manufacture a wide range of sample conditioning systems, sample recovery units as well as turnkey system integration packages. This new collaboration will enable ATAC to distribute AGC Instruments products through its extensive global network and will use the strength of its parent company presence, particularly in the Middle East and Asia, to assist AGC Instruments in new and growing markets. AGC Instruments provide their customers with "Total Gas Analysis Solutions" and is a recognised expert in the manufacture of Gas Chromatographs and Gas Analysers to all users requiring a quality process control or identification of their gas stream.
This announcement coincides with the launch of AGC Instruments' new NovaPRO process gas chromatograph for use in hazardous areas. The NovaPRO PGC is a fully configurable purged PGC with up to six independent temperature controlled column ovens housing a full range of packed, capillary & micro capillary column configurations. A large capacitive colour touch screen and comprehensive user interface makes this platform both effective and easy to use coupled with extensive applications experience from both parties.
The agreement signed by Mr. Marcus Creaven of AGC Instruments Ltd. and Mr. Paul Warburton of ATAC was welcomed as mutually beneficial strategy for both companies. The complimentary product lines will ensure that a guaranteed total turnkey solution can be offered in the process market in keeping with the approach taken by both companies.