This informative document can be found on the AGC Instruments website by clicking here.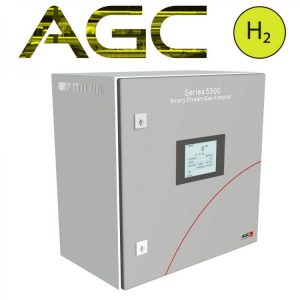 AGC supplies a range of Process Gas Chromatograph and specific Gas Analyser solutions including a range with purge/pressurisation systems (ATEX certified). These advanced analytical solutions monitor Impurities in Hydrogen (H2) from percentage to ppm and ppb levels at all stages of this production process right through to distribution.
The AGC Series 5500 Binary Stream Gas Analyser provides additional strengths in measuring Nitrogen (N2) in Hydrogen (H2) at trace levels, and can be supplied in both Safe Zone and ATEX versions also. These solutions ensure increased efficient production and higher quality end-products thus saving companies both time and money.
AGC Instruments is a leading European manufacturer of Gas Analysis Solutions configured specifically to the customer's requirement to give a bespoke solution to what the customer requires. With over 50 years experience in providing their customers with our expertise and knowing that local after sales support is vital in this moving industry. AGC continues to work closely with all customers to ensure they obtain the solutions that meet their needs with guaranteed applications.