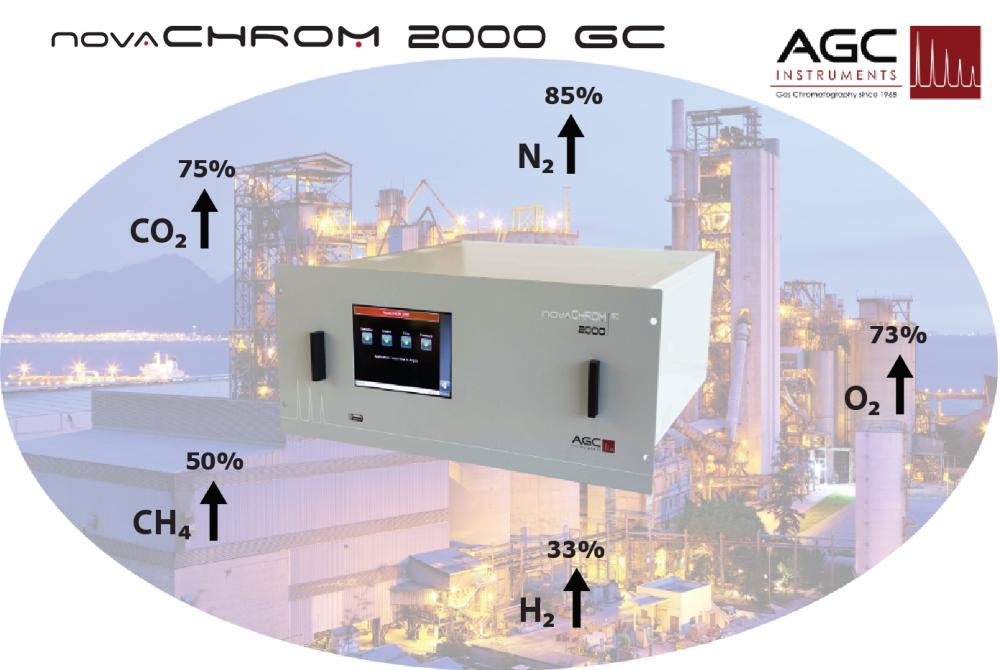 The new NovaCHROM 2000 Gas Chromatograph for measuring impurities in Argon boasts increases of up to 85% in sensitivity through the careful selection and fine-tuning of technologies unique to AGC Instruments. With these leading advances in gas chromatography, the NovaCHROM 2000 GC offers a cutting edge solution for quality control processes.
This new GC is a culmination of years of experience in high sensitivity Gas Chromatography specific for the Continuous Analysis of impurities in Argon to ppb levels. By means of the industry-proven AGC Argon Discharge Detector (ADD), it provides the precise results required with the ease of use and support features expected.
The NovaCHROM 2000 is featured in 'The Analytical Scientist' this week: https://theanalyticalscientist.com/product-profiles/0015/measuring-impurities-in-argon-with-the-novachrom-2000-with-85-more-sensitivity/
For more information about the NovaCHROM 2000, please click here.